So here are some pics from the opening friday night. We had a good solid turn-out of around 200 people come through. We ran out of food very quickly...I didn't get any little meatballs!!!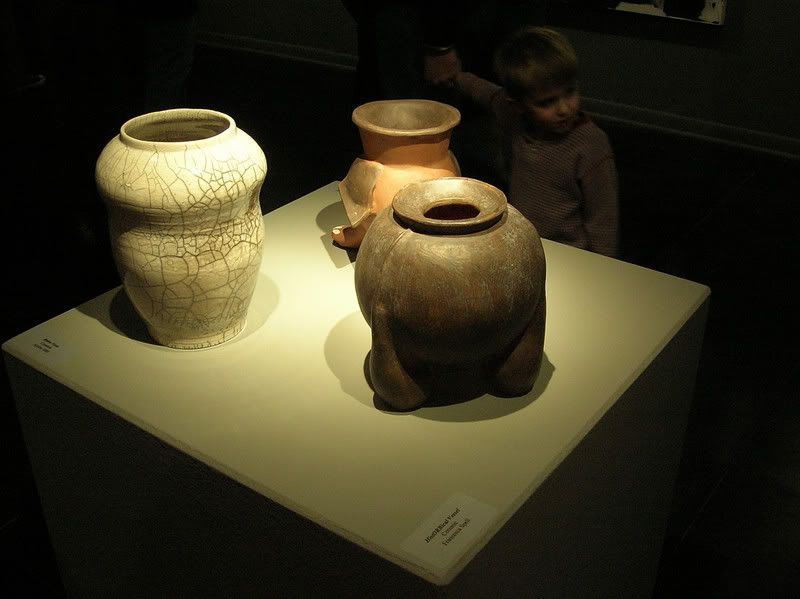 some pottery
Erica trying to avoid the camera
Max attended with Wesley (He is Wes' brother)
Some people picking through the remains of the food table!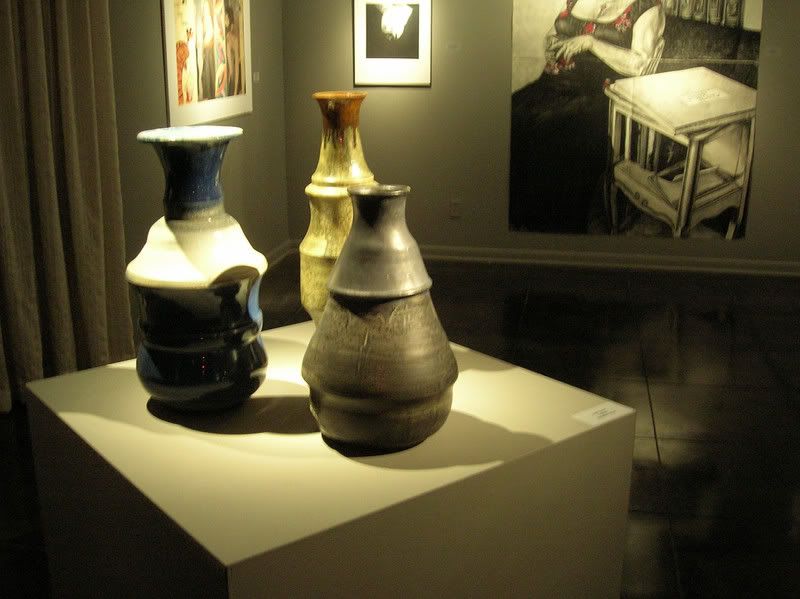 some more student pottery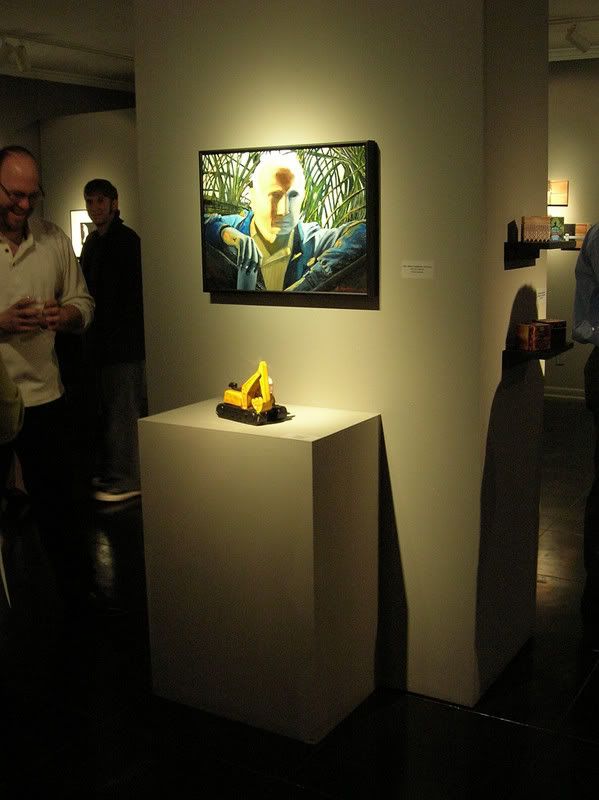 a painting and a bulldozer teapot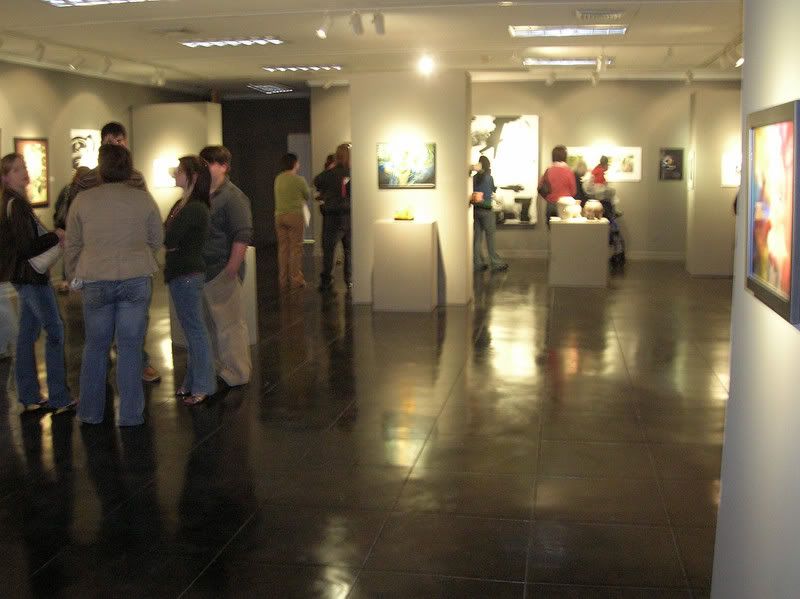 One more view of the gallery and
Wes' superb lighting that compliments my installations!